Business leaders are looking to enhance the value of their technology investments by making their businesses more dynamic and productive. This will enable them to focus more on matters of prime importance. Being digitally transformed either fully or partially, businesses now need sturdy and reliable technology partnerships to flourish consistently in the digital zone. Thus, they need continued assistance from experienced cloud service providers who can offer highly-effective services by setting up public clouds, handling private clouds, and providing cloud computing services such as Infrastructure-as-a-Service (Iaas), Platform-as-a-Service (PAAS), and Software-as-a-Service (SaaS), business applications, mobile applications, and other related infrastructure. The cloud network community facilitates on-demand computer services and IT infrastructure to businesses. Cloud enables a business to store and fetch technological data and services without having to set up and maintain privately-owned data centres.
Role of Cloud in Business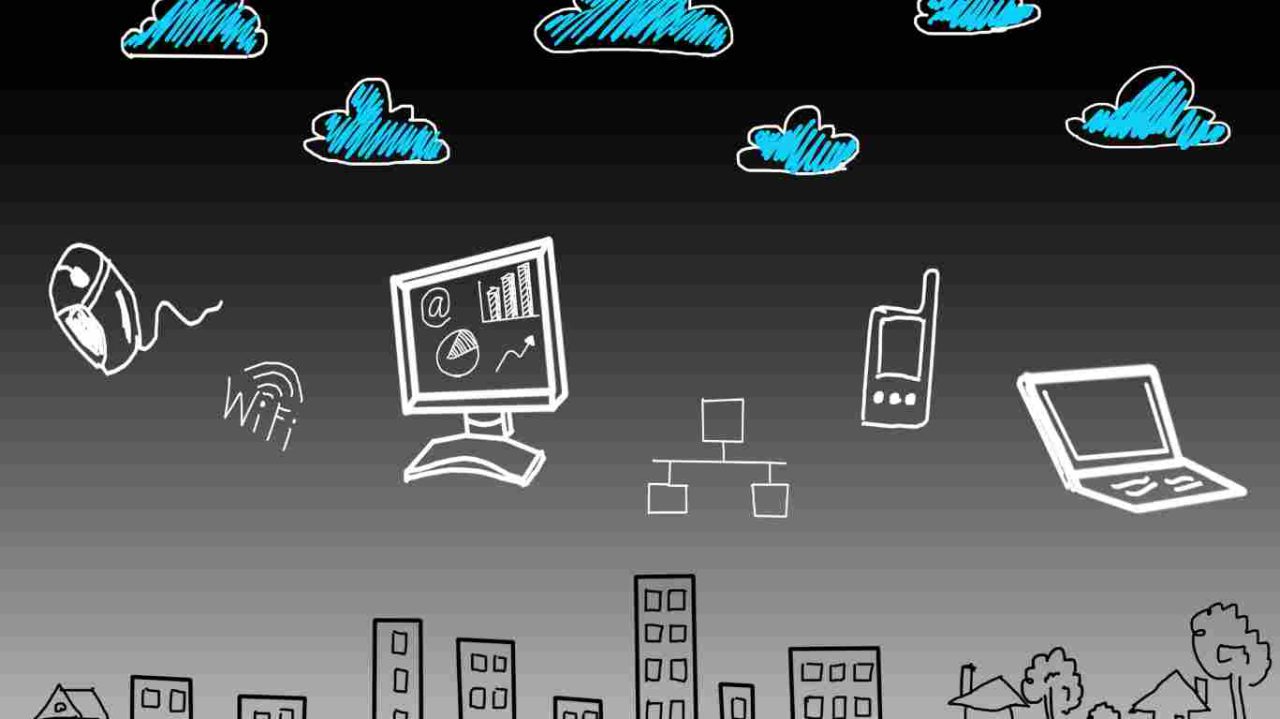 Cloud services allow organizations to develop and strengthen applications across services and hybrid cloud scenarios, while the cloud network manages everything else. Cloud solutions offer a platform for the development of existing and modernized community applications. The service provider manages the infrastructure of a business, so the client may remain free from buying or maintaining his own infrastructure. Keep reading to know the benefits of partnering with cloud service providers:
Convenience of set-up and upgradation of infrastructure:

Their procedures are dynamic enough to allow for easy deployment and upgradation of software and applications.

Technical expertise:

Cloud companies understand diverse businesses, their work processes, and can facilitate the required technical expertise.

Dependable security policies:

These service providers offer detailed security procedural layouts for all types of cloud services and put stringent controls over access to service infrastructure or confidential databases.

ISO-compliant services:

The services delivered from a cloud network are flawless and can be authenticated through third-party audits.

Performance reporting:

Regular performance reports are generated by these service providers to validate the work delivered by them.

Resource monitoring and follow-up:

Cloud service providers install relevant controls to track and monitor the services delivered to their customers.
Track business performance:

Data analytics is an extraordinary way to examine consumer behavior towards specific products/services, analyze sales performance, figure out the reasons for low sales, and understand the target market better.

Minimize operational costs:

It helps spot business operations that are using unwarranted finances and others that may require higher investment of funds. Thus, it saves a great deal of cash flows in the long-run.

Trend forecasting:

Predictive analysis tools of data analytics enable organizations to fabricate future-focussed offerings, work in advance to generate demand for such products, and acquire their patents. As a result, the organization will always have an edge over its competitors.

Business data security:

Modern organizations utilize data and analytics to investigate data security breaches, ascertain system loopholes that may have led to such breaches, and develop audit processes & alerting mechanisms to block future security breaches. Every business knows the significance of data confidentiality and security.

Risk management:

Business risks such as shoplifting and overstocking/understocking of store inventory can be curbed through data analytical tools. An organization can make decisions regarding interstore stock transfers, change of store location, or security set-up.

Better Decisions:

Businesses can make better decisions through predictive and prescriptive analysis. Predictive analysis will ascertain consumers' future reaction to business changes and prescriptive analysis will suggest favourable ways to respond prudently to such changes.
Cloud Services-Reshaping Industries.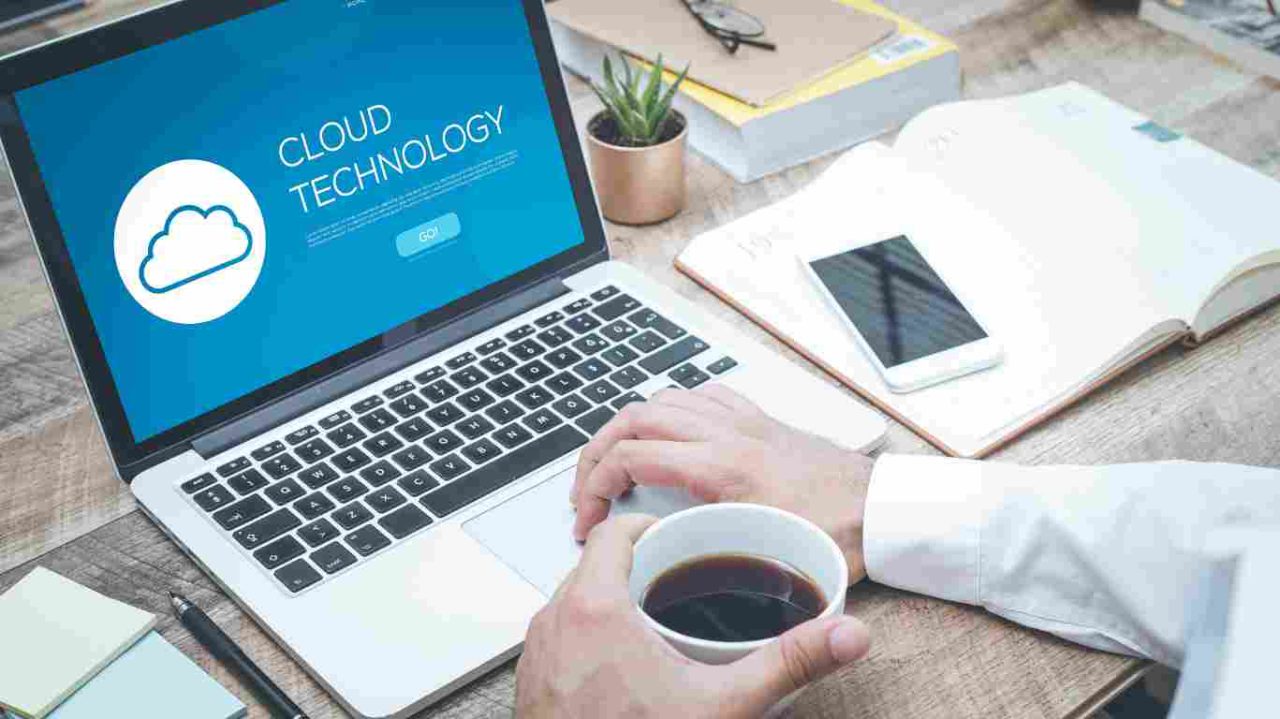 Cloud service solutions strengthen businesses by offering increased capacity, performance, flexibility, productivity, and better returns. Cloud network services are easily accessible from anywhere by virtue of the internet and have been reshaping multiple industries for a better future. Have a look:
Financial services:

Cloud solutions enable financial institutions to overcome complex financial data storage, processing, management, and accessibility problems. Banks can execute prompt regulatory reporting, effective risk management, and customer relationship management.

Healthcare:

Cloud services can help healthcare providers share medical data records easily, have backend operations rationalized, and maintain standardized telehealth applications.

Manufacturing:

By hiring cloud applications, manufacturers can plan, execute, and manage massive product databases conveniently and securely. As a result, the manufacturers can facilitate swift delivery and high production levels.

Non-profit Organizations:

Cloud solutions help remove expensive and obsolete IT environments, and provide NGOs with access to effective technology services for every functional process. Thus, NGOs need to invest minimally in costly hardware equipment.

Retail:

The retail sector has benefited immensely from cloud services in maintaining effective inventory management and modernized POS systems apart from the facility to quickly access real-time sales data.
Get in touch with InfoSmart Technology Inc. to hire or enquire about our comprehensive and reliable cloud services in Georgia. We aspire to empower your organization with our ability to adapt to the ever-changing technological world.
Transportation:

Data and analytics is used by transportation authorities to track congested routes, develop alternative ways to clear traffic blockages, and improve overall transportation scenarios. Without massive amounts of realistic data, setting up such systems would be impossible.

Education:

Data analytics can be effectively used by education departments to develop impactful curricula, allocate educational resources optimally, and create a world-class educational infrastructure.

Supply-chain management:

Data and analytical tools in the logistics sector facilitate immaculate scheduling of work and effective flow of production processes. This helps achieve optimal utilization of time, physical space, money, and human resources.

Security:

An exceptionally important use of data and analytics has been in the development and implementation of state and national security mechanisms. These tools help in detecting crime-prone areas, understanding crime patterns, detecting possibilities of crimes in future, and establishing necessary safety systems.
Data Analytics has emerged as one of the top fields of research and investment. Implementing analytics efficiently simplifies business processes and speeds up business success. Reach out to InfoSmart Technology Inc. in Georgia for expert and reliable data and analytics consultation for your business.