IoT is a massive and ever-expanding web of interconnected objects all over the world via the internet. These devices can access real-time data from other web-connected systems and perform many functions. IoT functions by virtue of an interface between several technologies such as real-time data & analytics, wireless communication networks, automation technology, and machine learning.
How Is IoT Benefiting Businesses Globally?
Learn the benefits of IoT for improving industrial and business applications:
Real-time shop-floor presence:

IoT can connect shop-floor machinery, tools and equipment enabling production managers to monitor the production flow on a real-time basis. An efficient application programming interface can help spot the loopholes and resolve bottlenecks well in time.

Effective quality control:

Internet of Things has brought in automated alert management systems for businesses and industries to keep a real-time check on the quality of raw materials, production processes, product samples and final product.

Better machine maintenance:

Predictive analysis tools of data analytics enable organizations to fabricate future-focussed offerings, work in advance to generate demand for such products, and acquire their patents. As a result, the organization will always have an edge over its competitors.

Supply-chain efficiency:

An important application of industrial IoT is internet-fueled supply chain processes. Now organizations can ascertain availability of raw materials and final products at the right time and right place to ensure an optimum utilization of the available inventory at all times.

Boost functional flexibility:

This technology enables staff members to execute and plan their short and long-term business operations remotely. Such flexibility helps cut down major capital and operating expenses.
Industrial Applications of IoT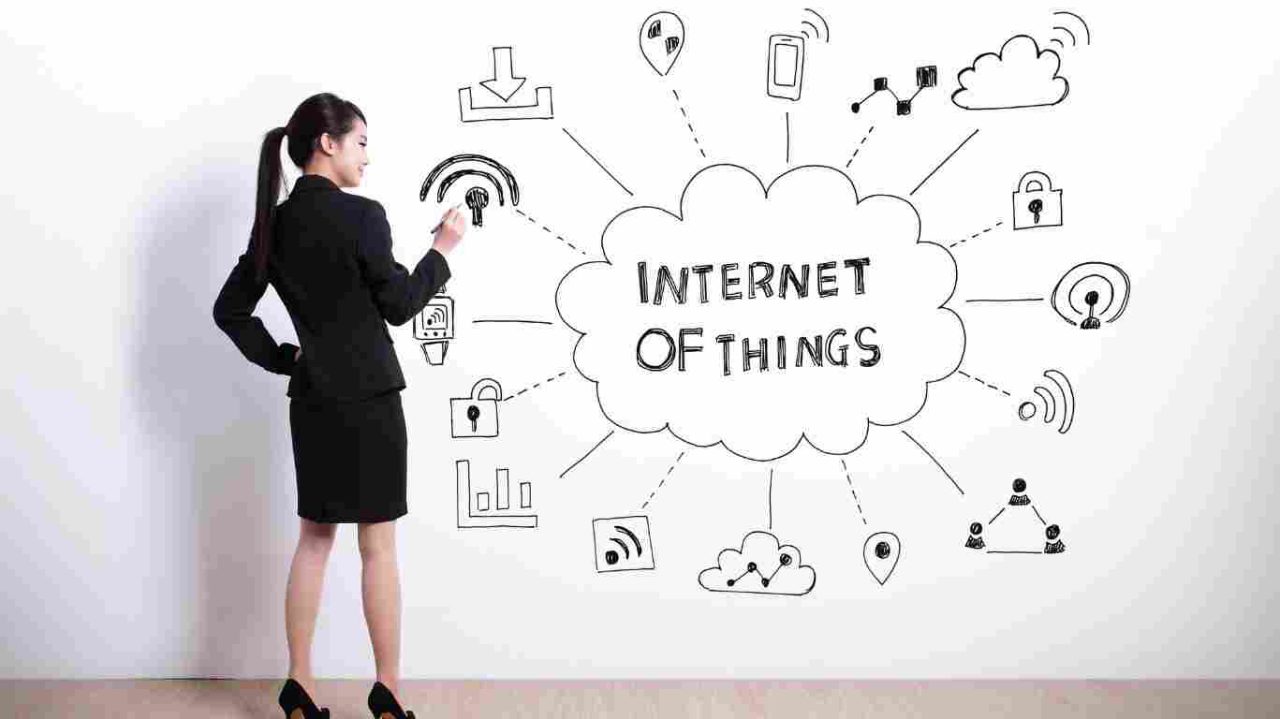 Connection of the internet with things and machines has led to a metamorphosis of the business world. IoT has helped create versatile industrial machinery and dynamic businesses. Let us take a look at some industries that have been benefiting from IoT:
Agriculture:

IoT has brought a revolution in the agricultural sector by automating numerous human-specific tasks such as mapping of farms, sowing seeds, spraying pesticides, choosing suitable crops for predicted weather conditions, and protecting crops from cattle grazing.

Finance:

Banks and financial institutions have access to a massive amount of information about their customers. They can use this data to plan their financial strategies and generate supportive financial infrastructure.

Healthcare:

Better healthcare monitoring systems and real-time healthcare data have helped improve patient treatment, medical equipment, surgical procedures, and healthcare infrastructure.

Manufacturing:

IoT has helped the manufacturing sector enormously through production flow optimization, in-process time reduction, proactive machine maintenance, and better supply chain management.

Logistics:

IoT offers valuable insights into the transportation and logistics data, facilitating optimum fuel consumption, greater operational performance safety, real-time vehicle visibility, and increased profitability.
Are you planning to explore and implement Industrial IoT applications for your organization? Get in touch with InfoSmart Technology Inc. in Georgia. We will help you develop effective IoT software and applications at affordable costs.